International Community Schools Jobs 2019
International Community School Ghana is a world-class institution providing students with an inclusive holistic and international education needed to succeed in college/university and become a public leader.
We educate confident, responsible and engaged learners from pre-school through high school. Our students take the Cambridge International Exams, IGCSE and the AS/A Level Exams.
We are looking to recruit an English Teacher with an experience in planning and teaching International General Certificate & Secondary Education Curriculum (IGCSE) at our Kumasi Main campus to support our mission of educating a generation of learners who are productive members of their community for the 2018 – 2019 academic year and beyond.
Job Description
Job Title: English Teacher
The Position:
We are looking for a well-trained, experienced, dynamic, learning – focused teacher to inspire our continued drive for the highest quality of student learning.
Candidates will assume responsibility for the academic success of the school by overseeing curriculum implementation, and ensuring a robust school culture.
Reporting to: Head of School
Role and Responsibilities:
Teaching

Assume personal responsibility for the academic progress of all students.
Implement a coherent, research-based curriculum using technological tools
Document all lesson plans, assignments, rubrics, and other instructional materials and methods.
Use consistent school-wide practices and individualized methods to engage students in the classroom.

Classroom Management

Create, monitor, and sustain a disciplined and joyous school culture of high academic and behavioral standards.
Provide structure in the classroom by developing and reinforcing school-wide rules and expectations.
Ensure smooth operation of all classroom instructional functions without excuses or exceptions.

Data Analysis

Develop and use a variety of assessment data to refine curricula and instructional practice.
Evaluate academic achievement through detailed data analysis of student performance.
Student Support and School Culture

Communicate effectively and maintain strong relationships with students, families, and colleagues.
Develop and maintain positive, strong classroom culture.
Person Specification: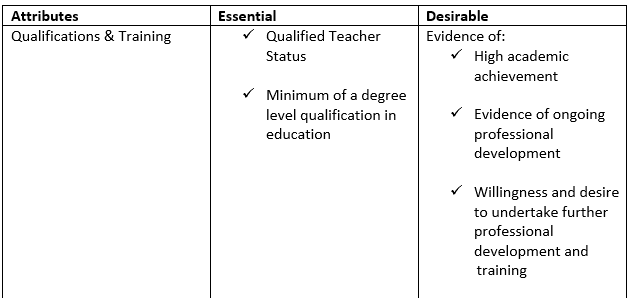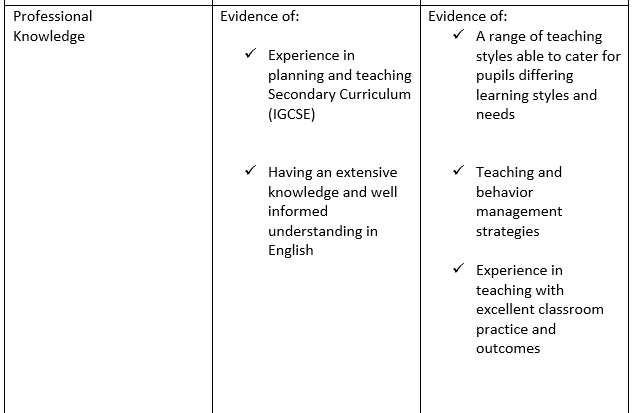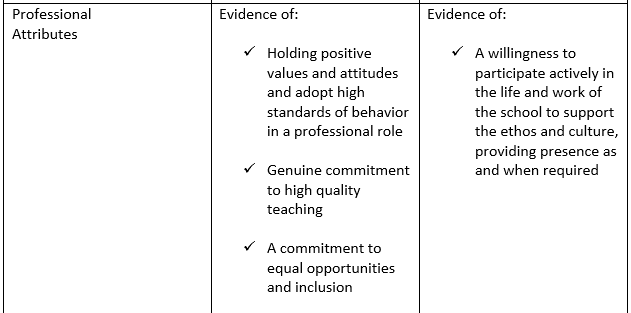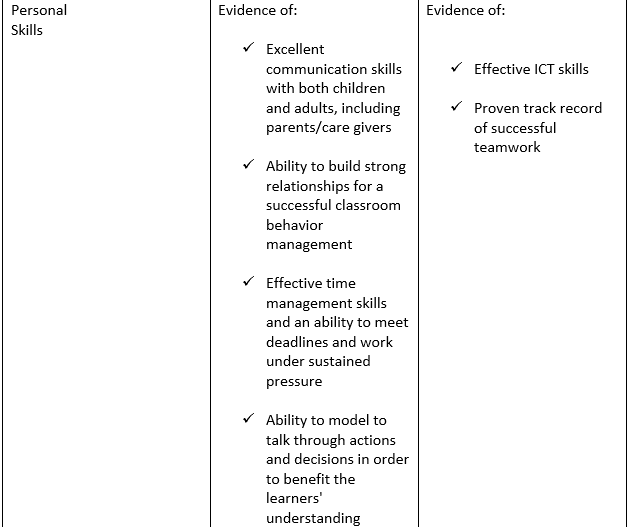 How to Apply
If you are internationally minded and have the desire to share the exciting future of our school, we would be delighted to hear from you.
Please submit your CV and a cover letter, a letter of recommendation from your current Head and contact of two references, who will be contacted if shortlisted. Applications will be acknowledged within three working
days of submission. If short-listed, you would be interviewed. All appointments are subject to interview, identity checks, criminal record checks and successful references.
Submit queries, if any and your completed application to [email protected] or [email protected]
NB : Kindly use the position you are applying for as the subject of your email.
Closing Date : 21st April, 2019
Anybody asking you to pay money to schedule your interview or offer you job may be a scam
Comment on this Job - Please Post Your Comments Below: