Lancaster University Ghana Jobs 2018
Lancaster University Ghana (LUG) is looking for a dynamic, enthusiastic and self-motivated individual with a passion for teaching and a commitment to excellence, to work with us in delivering the very best academic skills support for our students.
Job Description
Job Title: Part-Time Learning Developer
We are looking to appoint a Part-time Learning Developer to support and develop critical writing and literacy skills for undergraduate programme students. The successful individual will be responsible for developing and delivering our academic skills curriculum, and it is expected that this will cover, amongst others, the following areas:
Supporting students to strengthen skills in academic reading, writing, critical thinking, listening and note-taking;
Providing guidance and support to students to improve learner skills such as time management and revision strategies;
Presenting academic skill workshops;
Providing 1:1 consultations for students through drop-in visits or by appointment; and
Developing relevant and student-centric strategies and materials to promote academic success and increase the visibility of the Academic Success Centre, both online and through the LUG community.
Required Skills or Experience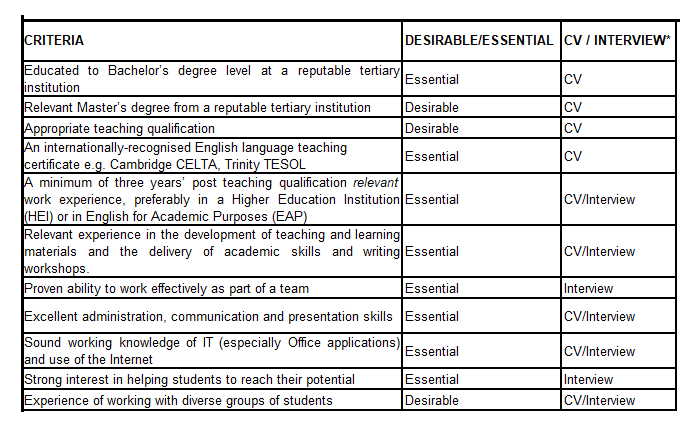 *CV – assessed against the CV and Statement of Support. Evidence will be "scored" as part of the shortlisting process.
*Interview – assessed during the interview process by either competency-based interview, questions, tests, presentation etc.
How to Apply
Qualified persons should please send their Curriculum Vitae (CV) together with a Statement of Support of at least 500 words, to [email protected] and mention Academic Skills Tutor in the subject line.
Closing date: 16th March 2018
Only shortlisted applicants will be contacted.
Anybody asking you to pay money to schedule your interview or offer you job may be a scam
Comment on this Job - Please Post Your Comments Below: