Online MBA Program for Working Professionals at US$495
Looking for an affordable top quality MBA program to further your career? look no further.
Get started with an online MBA Program for working professionals at US$495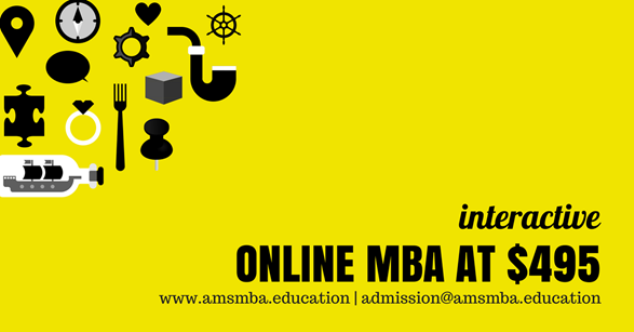 Our MBA is recognized by GAFM. GAFM ® Certification Board is TUV Accredited and ISO 9001 Certified for Quality and ISO 29990 Certified for Educational Standards.
AMS is launching an interactive, innovative and affordable MBA online program. The purpose of this initiative is to make MBA education affordable and accessible for all. At this beta stage, we would offer maximum FOUR outstanding candidates to do this program FREE OF CHARGE and others at USD495.
Contact us here and we will review your LinkedIn profile to see whether you are eligible.
Apply and reserve your seat now at www.amsmba.education or contact us at admission@amsmba.education for details.
Anybody asking you to pay money to schedule your interview or offer you job may be a scam
Comment on this Job - Please Post Your Comments Below: