Get A Masters Degree From The Uk, Malta, Mauritius Or Dubai
Thinking of getting a master's degree?
Why not study at Middlesex University in choice campus locations like the UK, Malta, Mauritius or Dubai.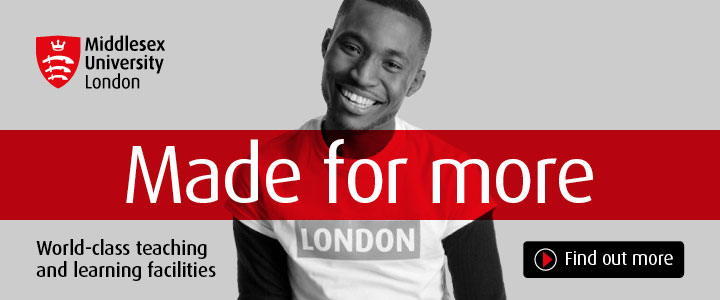 When you join Middlesex University for a Master's Degree programme, you are already on your way to enjoying a promising career. You will learn through practice. By using the latest industry technologies, laboratories and facilities under the mentorship of industry expert academics with international profiles.
You are assured of a competitive edge and success in the global market, making you a benchmark for others to aspire to.
Just ask the hundreds of students from Nigeria who have chosen to build their career with us every year.
With prices starting from just $5000 we offer world class education at an affordable price.
90% of our research is internationally recognized. Our graduates work with Airbus, Apple, BBC, BP, Emirates, J.P Morgan, Oracle and Samsung, amongst others.
And when it comes to essential academic needs, we've got you covered, With free eBooks, printing, laptop loans and library loans for ALL students.
We truly believe you are Made for More.
Take the NEXT step to achieving your dreams; book an appointment to speak with or be contacted by Our Regional Manager here
Anybody asking you to pay money to schedule your interview or offer you job may be a scam
Comment on this Job - Please Post Your Comments Below: